Warm, Fuzzy Puppies
A gift of love, loyalty, and companionship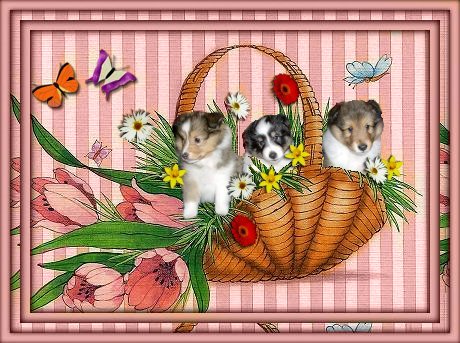 Pet puppies are sold to approved homes with limited registration and an agreement to spay or neuter the puppy when it is old enough.
6/20/2008
Presenting the Sally & Rugrat's pups at 4 1/2 weeks old.
They are just too cute.
First Born.... Boy~ Goodtimes By Thunderous Applause, "Thunder"

Second Born.... Girl~ Goodtimes Beyon Anticipation, "Anna"
1 boy and 1 girl
All of these pups are little charmers.
Ch Shadow Hill's Double Eagle ex GRCH Mistymt Goodtime Celebration