Warm, Fuzzy Puppies
A gift of love, loyalty, and companionship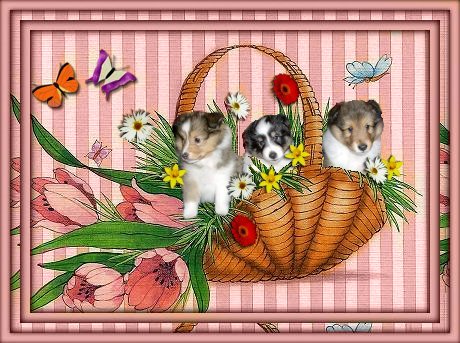 Pet puppies are sold to approved homes with limited registration and an agreement to spay or neuter the puppy when it is old enough.
March 31, 2006
The photos in the slide show are of Precious and Spark's pups at 8 weeks.
The first 5 pictures are Jimmy. The next 5 are Treasure, our only girl. Pepper is in the next 4. Blaze follows in four more and then Ryan is in the next 6 pictures.
4 boys & 1 girl
UCH Goodtimes Too Hot To Handle ex UCh Goodtime Precious Moments