Goodtime Web Designs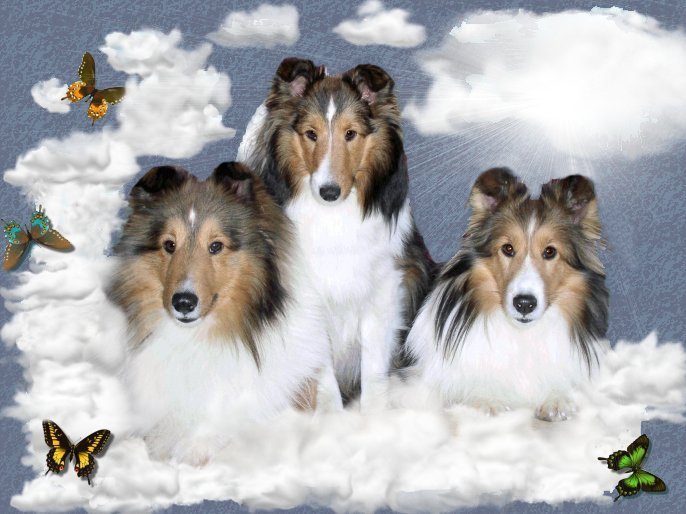 Having a web site is a very rewarding adventure. If you have always wanted to showcase your family, your hobbies, your pets, etc. but don't have a clue where to start, Goodtime Web Designs may be for you.
I work with you and custom create graphics that suit your individual needs. I custom edit photos and frame them in such a way as to allow them to compliment your site. All of this is done with care and attention to detail. I can create special effects such as java applets and add music to your site. Please feel free to explore my web site. The links below are examples of my web work. If you are interested you can call me at 912-863-5767 or email me for further information at webdesigns@goodtimeshelties.com or devjoy@planters.net
Pricing
For those of you that have asked about pricing, each website is unique and pricing may vary and covers only my work. You must provide your own web host and tell me what you want. I charge $150 for the creation of the background, buttons, banner etc. for the home page. The price includes 2 custom edited and framed pictures, a custom banner and navigation bar and email button. Once your site is complete, I will make changes at your request, i.e. change, delete or add pictures, change, add ,delete text or links at the rate of $25 per hour... Minimum charge for 5 minutes. If you want java applets or flash applets, I can create them for you. The price for them is based on the time I have to devote to creating them. In an effort to streamline my work and the payment for it I am now accepting payment by credit card. If you prefer to pay by credit card, please let me know and I will send you an invoice to pay by credit card via PayPal. I hope that this helps to clarify my fees for you.
Thank you for your inquiries! Thank you to the people that chose me to design and maintain their websites. It has been a pleasure!
Samples of my work