Warm, Fuzzy Sheltie Puppies
A gift of love, loyalty, and companionship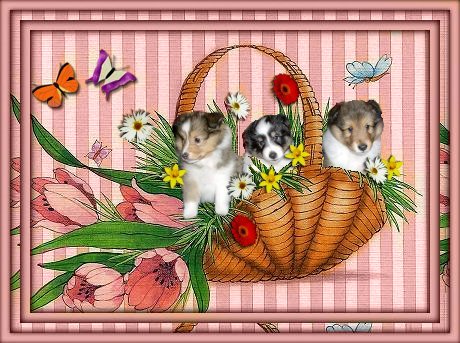 Our pet shelties puppies are sold to approved homes with limited registration and an agreement to spay or neuter the puppy when it is old enough.
March 14, 2006
Presenting the Razz/Belle pups at 7 weeks old.
The first 5 pictures are of Dazzle, first girl; the next 5 are of Lance first boy; the next 4 are Tippy, the second boy; the last 5 are of Tazz, our second girl.
2 girls and 2 boys
UCH Redfield's All That Razz ex UCh Marilee Let Goodtime Games Begin