Warm, Fuzzy Puppies
A gift of love, loyalty, and companionship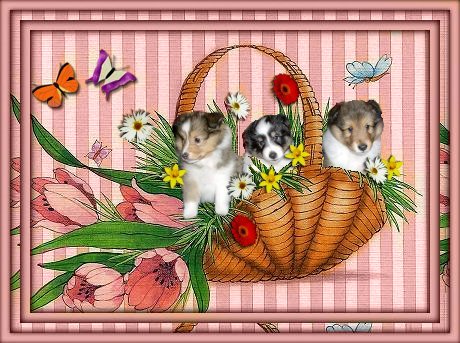 Pet puppies are sold to approved homes with limited registration and an agreement to spay or neuter the puppy when it is old enough.
Update
11/6/04
The Babies are 17 days old now!!
3 tri girls, 1 sable girl and 1 tri boy, 1 sable boy
Ch Waldenwood Trifecta ex U Ch MistyMt Goodtime Celebration
Our first born tri girl "Raven"

Our second born, sable girl "Star"

Our third born tri girl "Cheree"

Our last tri girl "Ebony"

Our first born male "Sweeper"

Our last born male "Spark"

Move mouse over each picture for an additional pose of each pup.
We have no puppies available at present!
or call (912) 863 5767