Warm, Fuzzy Puppies
A gift of love, loyalty, and companionship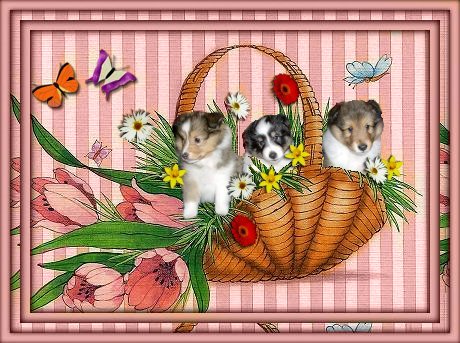 Pet puppies are sold to approved homes with limited registration and an agreement to spay or neuter the puppy when it is old enough.
March 13, 2007
Presenting the Beau/Beyonce pups at 1 year old.
The first picture is of Dreamer, Beyonce and Korrie. The next three are of Dreamer. Then Korrie is in the next three and Saba is in the last three.
3 boys
CH Waldenwood The Blue Laird ex UCh Goodtimes Beyon Wishes'N'Dreams